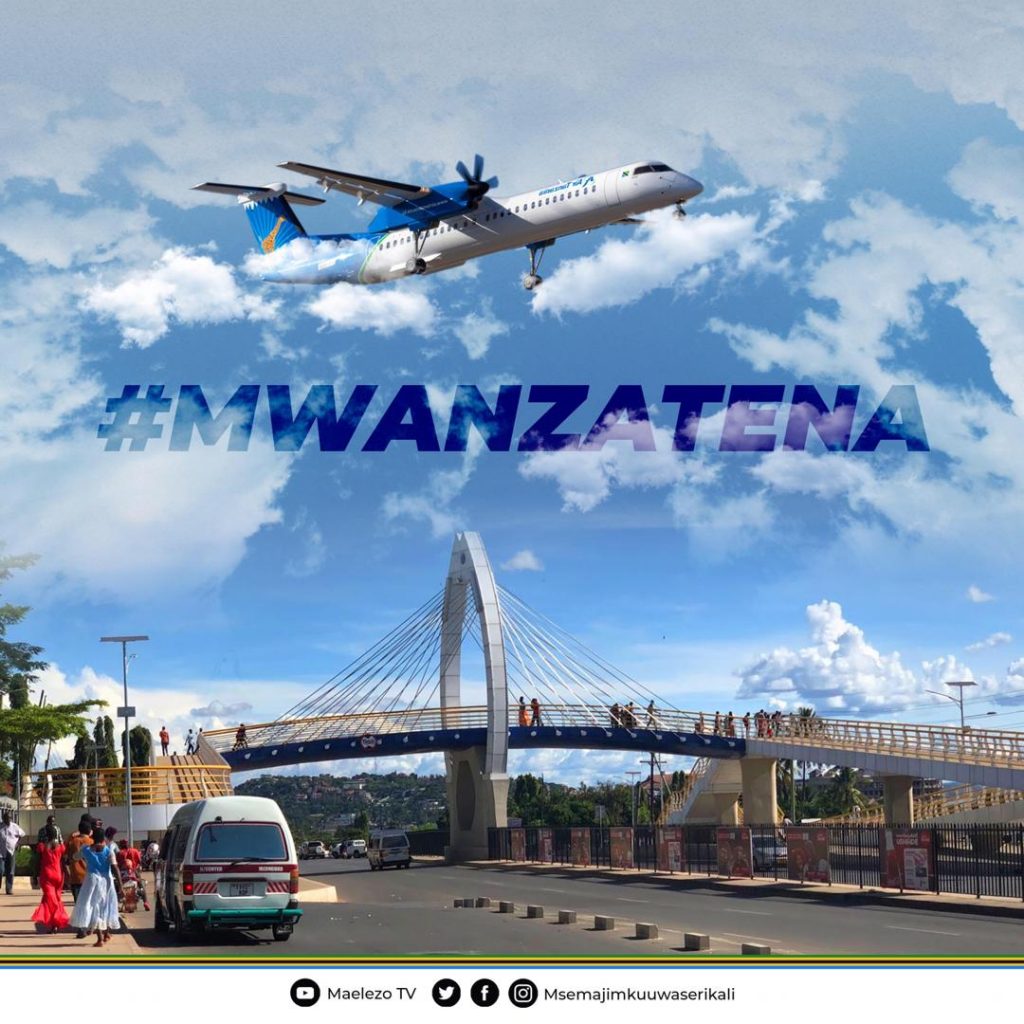 On Saturday this week end Tanzania will be receiving its new De Havilland Dash 8Q- 400 plane from Canada at Mwanza International Airport as efforts made by President John Magufuli to revive the national carrier gain momentum.
This is the arrival of the eighth new plane purchased by the current government in the short period of four years in power.
Next year, President Magufuli will mark five years in power with 11 new planes purchased by cash through taxpayers money.
President Magufuli of Tanzania, Africa's Personof the Year (Political Leadership, 2018, among other high profile reforms, has prioritised investment in the Air Tanzania to revive the loss-making carrier and boost the vital tourism sector, a top foreign exchange earner.
Interestingly, the new plane arrives at a time when the 2019 report by the Safari bookings.com, an online market place for African tours, placed Tanzania on the second position after Botswana as Africa's Best Safari Country in 2019.
According to the report, Tanzania Serengeti National Park emerged the lead as Best African Safari Park in 2015 and 2018 respectively.
The recent report by the Bank of Tanzania (BOT) titled "Unlocking the Potential of Tourism Industry for Tanzanians" equally indicates that revenues in Tourism will increase up to $16 billion annually by 2025.
Tanzania's Tourism industry last year contributed at least $ 2.1billion (sh 4.7 trillion) to the Gross Domestic Product (GDP) compared to sh 4.2 trillion contributed in 2016.
The arrival of the new flight was delayed by what the Tanzanian Minister of Foreign Affairs, Prof John P. Kabudi calls as "foreign imperialists and some Tanzanian opposition politicians" who colluded with a prodigal South African farmer Hermanus Steyn.
Mr. Steyn filed a $33 million compensation claim in Canada. He failed in South African and repeated in Canada.
According to Foreign Affairs Minister Kabudi the seizure was a result of a long economic war Tanzania is waging with local and foreign actors. The same is shared by President Magufuli and many Tanzanians.
To them, in support of many analysts too, Tanzania, Africa's emerging economic goant is facing a tough war between virtues and vices.
Anti corruption crudade plus war on reclaiming the country's natural resources and sovereignkty over them seems to create enemies within and without the country. How far will coming regimes stick to Magufuli's hardcore stances, may require a prophetic answer.