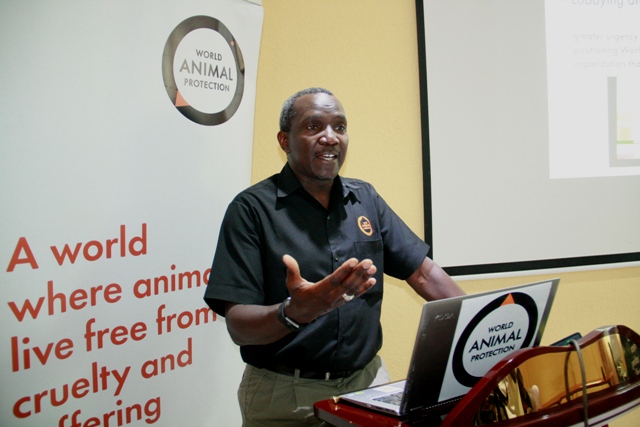 Meat consumers in Tanzania ranked poorly on animal welfare and food safety issues compared to its neighbours according to a report launched today by World Animal Protection in Dar el Salaam, Tanzania. The report entitled "Consumers perceptions on animal welfare and food safety" shows that meat consumers in Tanzania are less concerned about how an animal is treated before it lands on their table as food.   
The survey indicates that 37.2% of the Tanzanians who participated in the study do not consider meat being free from chemical contamination as important. Similarly, 54.37% of the participants did not consider how the animal is raised as being important while 60.7% and 56.8% did not consider the welfare of the animal during transportation and slaughter to be important.  
However, 89.9% of the respondents would purchase more meat and meat products with a food safety assurance marker from supermarkets and fast food restaurants while 38.2% of the respondents will purchase more if the production was environmentally friendly and 36.7% would increase their meat consumption if the production system was animal welfare friendly. 60.1% of the people interviewed would purchase more if assured the meat is free of chemicals.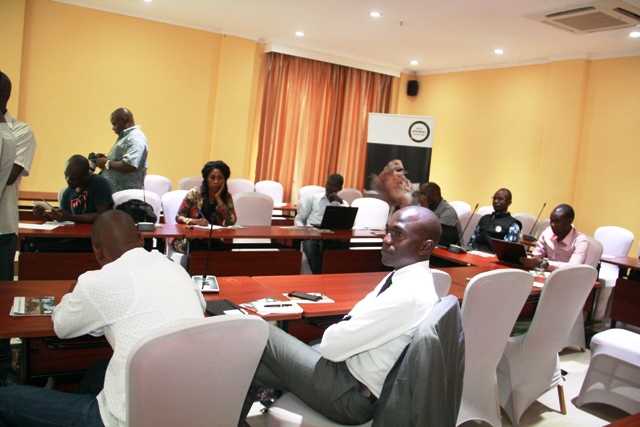 The report further shows that 53.3% were able to link the use of antibiotics in farming systems to poor welfare within the production system and 79.4% of the participants knew that antibiotics in the meat had a negative impact on the health of the consumers. 87.8% of the consumers were able to connect poor animal welfare to poor quality of meat that ends on their plates while 61.8% were willing to pay more for meat that is produced in high welfare. In addition, 71.4% percent of people interviewed would stop sourcing and tell their family and friends to stop sourcing meat if they knew supermarkets sourced meat products from poor animal welfare producers. 
Dr. Victor Yamo – Campaigns Manager: Animals in Farming for World Animal Protection while launching the report in a media breakfast in Dar el Salam, noted that "Of significant importance is that consumers are willing to pay more if they are assured that the meat products are free from
antibiotics and chemicals and the animals are raised and transported in high welfare conditions and ultimately slaughtered humanely" 
Dr Yamo further observed that "This survey points to a significant need for enhanced education and sensitization of Tanzanian consumers on animal welfare and the correlation between how animals are raised and the quality of the meat that ends up on their tables" He noted that it was important that producers and key players along the meat value chain adopted high welfare production systems.  
He reminded the Veterinary professionals in Tanzania of their critical role in not only educating producers and consumers on the importance of animal welfare in ensuring wholesome products but also the important role in ensuring that appropriate policies, regulations and/or legislations around animal welfare and food safety are in place to not only protect the consumers but also to ensure that the Tanzanian production system met international standards. 
The study further highlighted the influx of international brands such as Game and KFC into the Tanzanian market. Dr. Yamo noted that "These international and regional brands have incredible market power which they should use to help address the animal welfare and food safety concerns being raised by the Tanzanian consumers such as addition of chemicals to prolong the shelf life of meats and the rampant misuse of antibiotics to mask poor animal welfare conditions."
He reminded the consumers that the indiscriminate use of antibiotics in farm animals has led to proliferation of antimicrobial resistance and development of superbugs which has had serious impact on human health. He concluded by saying that "Consumers should demand for antibiotic-free, higher welfare produced meat and meat products from the outlets where they obtain their meat and meat products."