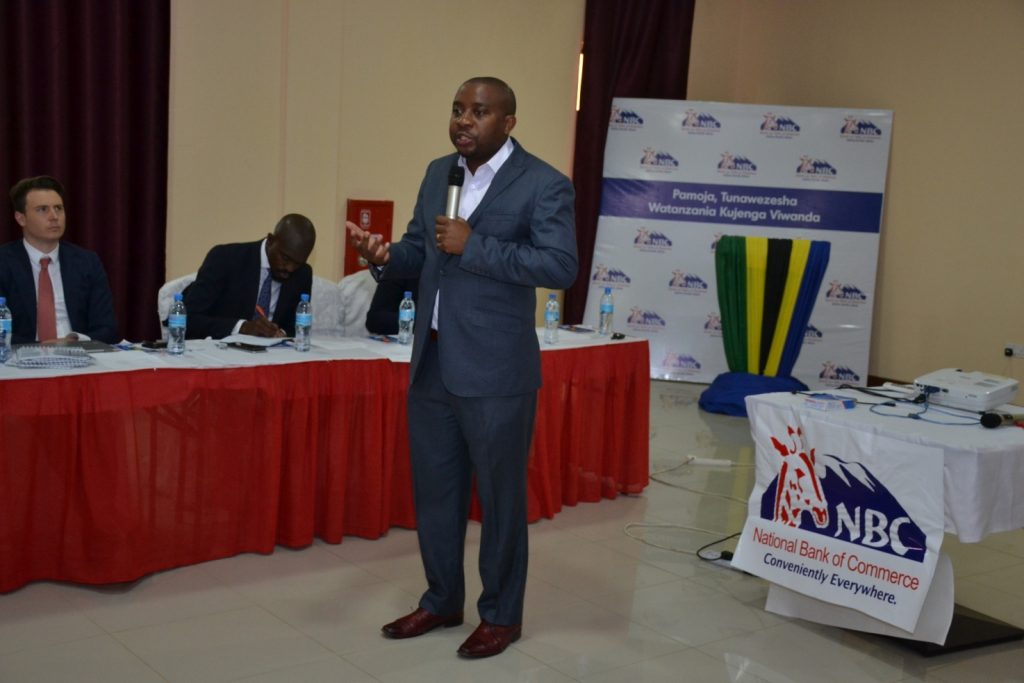 ***********
National Bank of Commerce (NBC), has pledged to continue collaborating with the Government in its mission to bring real economic and social development to its citizens by offering financing and risk management solutions in the funding of major projects.
Speaking at a special stakeholders forum held last week in the capital, Dodoma, to discuss Financing Options and Risk Management Solutions, NBC's Director of Treasury and Financial Markets, Peter Nalitolela said NBC is committed to partnering with the Government in making sure that country gets the best value-for-money in financing of major investment projects.
At the meeting that brought together key officials from the Ministry of Finance and Planning, Central Bank of Tanzania (BoT), the Attorney General's Office, Tanzania Electric Supply Company (TANESCO) and Tanzania Petroleum Development Corporation (TPDC), Nalitolela pledged on offering support by the bank to the various Government initiatives.
The forum discussed how the Government can optimally raise funds for its major projects whilst managing the financial risks that may arise from funding and other development activities in the country.
"As we are all aware, the Government is undertaking major projects  such as the constructon of the Standard Gauge Railway line (SGR), the Stiegler's Gorge Rufiji hydroelectric project, the construction of roads and bridges, just to name a few;
These projects are being funded through various sources including in part from bilateral sources, so we want to show our potential as NBC in supporting the financing as well as in the management of financial risk that may arise from the raised financing as well as from other economic  activities" said Nalitolela adding,
"Our role is to look at our capabilities in different areas including lending, but also to help the Government manage potential losses from movements in interest rates, foreign exchange rates and commodity prices. So, NBC is ready to collaborate with the government in fulfilling its mission to the best of our ability".
The Director noted that having the Government of Tanzania, Absa Group and the International Finance Corporation (IFC) as its shareholdes, uniquely places NBC in a position to support the Government's initiatives; drawing on expertise and experiences from transactions with various Governments and other Public Owmed Entities across Africa. Experts from Absa's Johannesburg offices were among the facilitators and presenters at the forum.