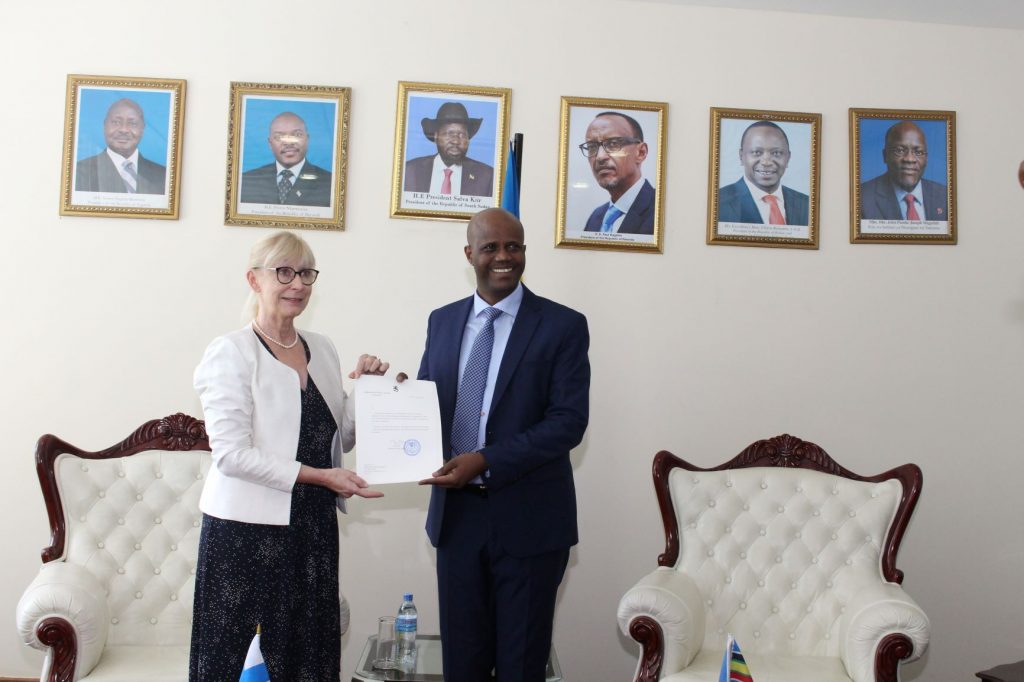 H.E Riitta SWAN, Finnish Ambassador present her credentials to EAC Secretary General Amb Liberat Mfumukeko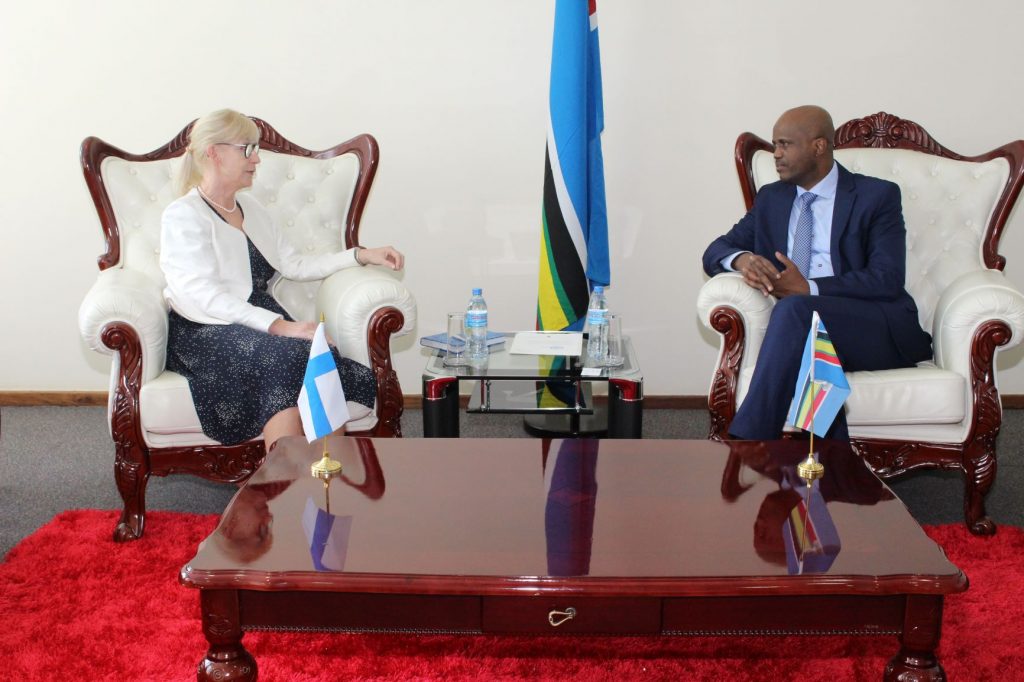 EAC Secretary General and Finland Ambassador in discussion during the accreditation ceremony.
 …………….
East African Community Headquarters, Arusha, Tanzania, 3th December, 2019: The East African Community Secretary-General, Amb, Liberat Mfumukeko yesterday received credentials from the Ambassador Extraordinary and Plenipotentiary of Finland to the United Republic of Tanzania, H.E Riitta SWAN, to also serve as Ambassador to the East African Community.
Speaking at the function, Amb. SWAN said that her appointment was out of her government's commitment to deepen its cooperation with the EAC, noting the significance of regional integration not only for East Africans, but as an important source of growth for the continent as well.
The Finnish envoy noted that there was a growing interest and knowledge about the EAC. She said that Finland views the Community as an important partner especially in efforts aimed at ensuring peace and security in the region
She expressed her country's interest towards supporting integration agenda particularly in areas such as peace and security, climate change, trade facilitation and gender issues.  
On his part, EAC Secretary General Amb Liberat Mfumukeko hailed the existing cordial relations between the EAC and Finland. He welcomed the continued support from Finland saying it had enabled the Community to achieve its ambitious agenda.
Amb Mfumukeko also shared the steady progress made by the Community in promoting integration through the four pillars as set out in the EAC Treaty, namely the: Customs Union, Common Market, Monetary Union and Political Federation, adding that the achievements attained so far were due to political goodwill among the EAC Heads of State.
Present at the accreditation ceremony were the EAC Deputy Secretary General in charge of Planning and Infrastructure Eng. Steven Mlote and other senior officials