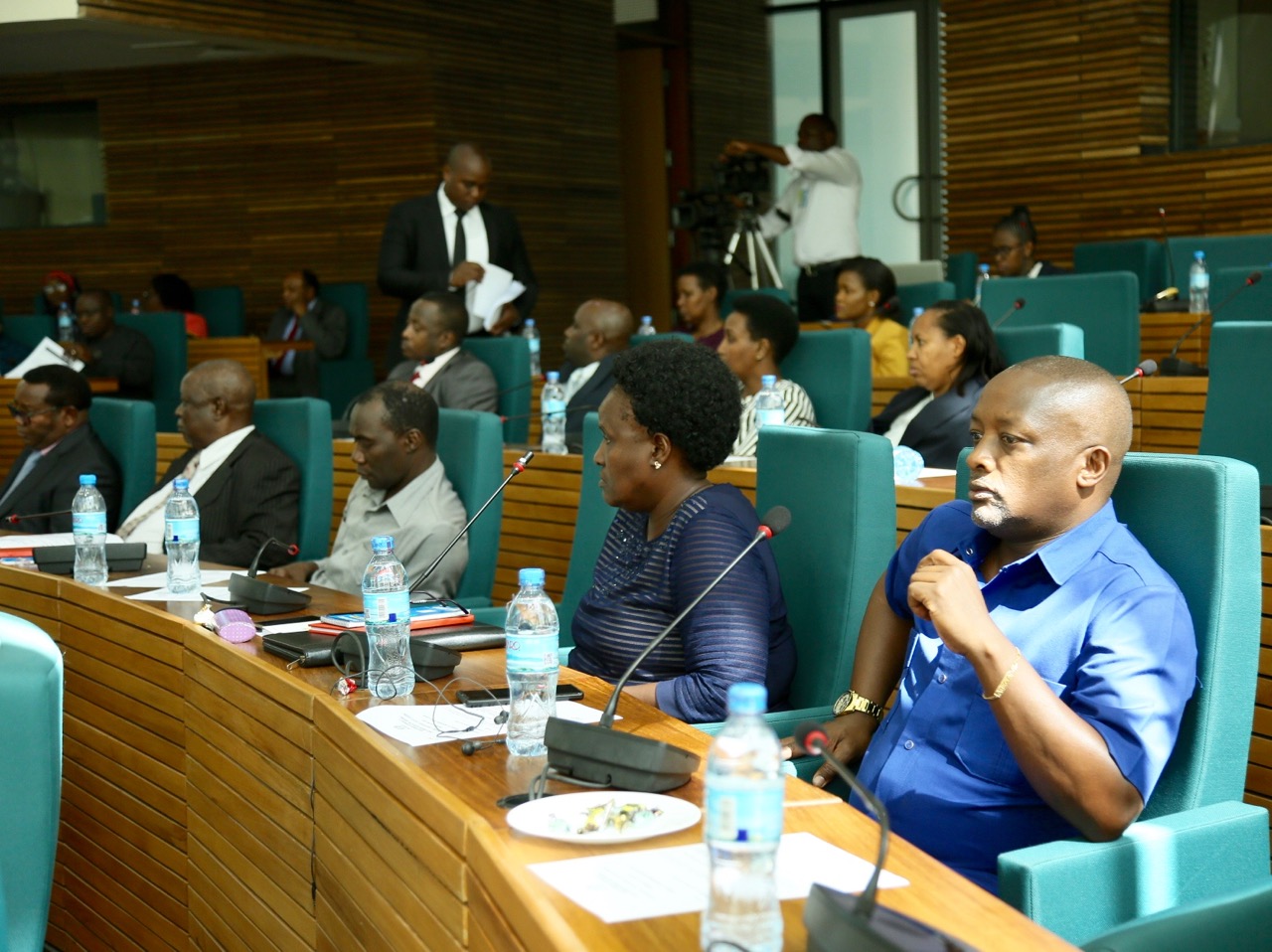 A section of the legislators pay attention to the proceedings yesterday.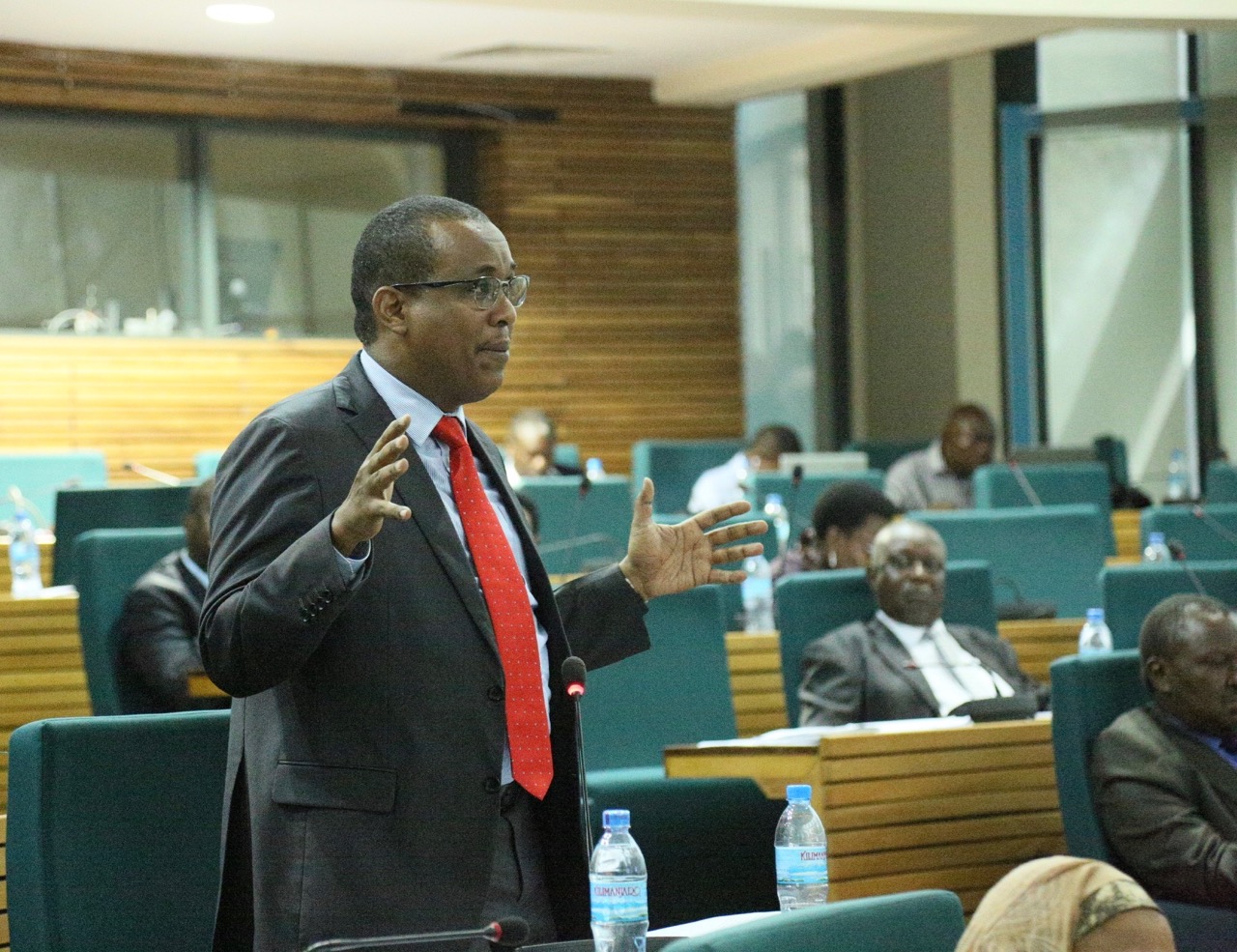 Hon Abdikadir Aden, mover of the Motion seeking leave to introduce amendment to the EAC Customs Management Act, 2014,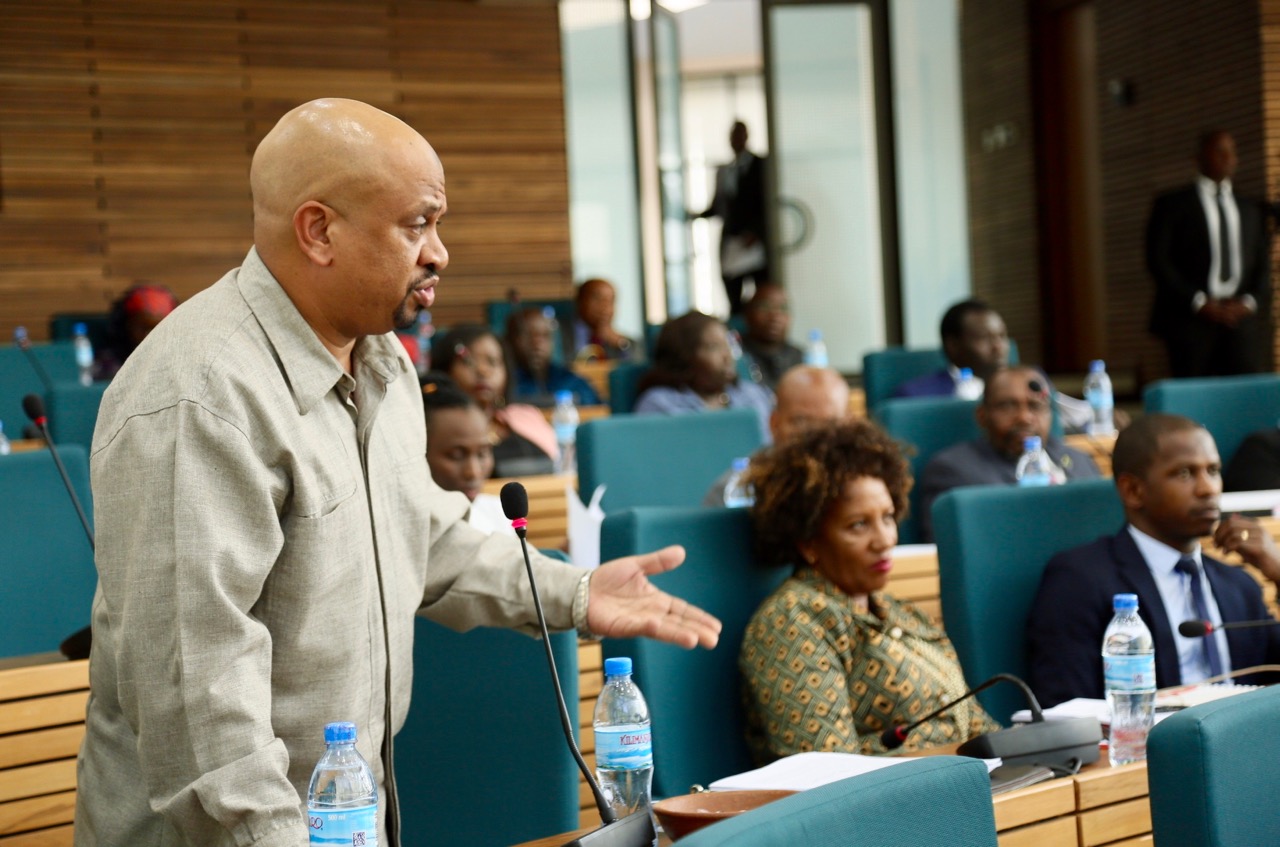 Hon Dr Abdullah H. Makame who seconded the Motion presented by Hon Abdikadir Aden to introduce an amendment to the EAC Customs Management Act, 2014.
***************************
East African Legislative Assembly, Arusha, Tanzania: 2nd October, 2019: A proposal to amend the EAC Customs Management Act, 2014, to extend the time for removal of bulk containerized goods from the port(s) of discharge, is in the offing, in a move likely to reduce the cost of doing business in the region. In the regard, the Assembly has granted Hon Abdikadir Omar Aden, leave to introduce a Bill to amend section 34 (5) of the existing Customs Management Act, 2014, to realise the above objective.   With it, the Assembly further adopted a motion to amend the Act, when it received support yesterday.
The Motion moved by Hon Aden, Chair of the General Purpose Committee and seconded by Hon Dr Abdullah Makame, was moved under Article 49(1), 59(1) and Rule 26 of the Rules of Procedure of the House.
At the moment, under the existing Act, the entry of cargo is required to be made within twenty-one days from the date of discharge of the vessel failing which the goods contained in the cargo begin to attract a charge or demurrage.
However, Hon Aden avers that extending the time for removal of large consignments from the port of entry would eliminate demurrage charges and hence goods more affordable and allow for longer storage period to facilitate clearance.
In the EAC, all cargo coming in to the region enters through the designated ports but mainly through the ports of Dar es Salaam in the United Republic of Tanzania and Mombasa in the Republic of Kenya.
"I am concerned that the limited time provided for entering and clearing bulk consignments is increasing the cost of doing business for East Africans engaged in the business of importing goods who are passing on the cost of the consumer of the imported goods", Hon Aden said.
Under Article 59(1) of the Treaty, any Member may propose any motion or introduce any Bill in the Assembly.  The Rules of Procedure of the Assembly also requires that a Private Members Bill shall be introduced first by way of Motion to which the proposed draft of the Bill shall be attached.